TGIF! How about something to do over the weekend?
If you are like me, then you have a whole collection of gorgeous ribbons and trimmings. They come in a whole variety of textures and colours and they can add that perfect finishing touch to a project.
So this week's prompt is to combine ribbons into your project. You can make anything as long as it is not a tradtional scrapbook page. For example a tags, cards, home decor, mini book anything goes!
This week, the team have come up with some cracking samples (as always).
Firstly, Vee has made this fabulous bra card! She's even included a shopping tag which says "Thanks for your Support" complete with price and barcode.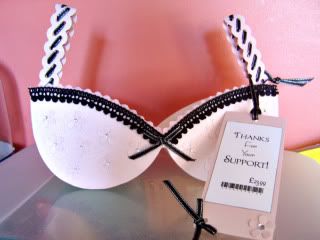 I love the flower detail and the ribbon threaded through the straps and trimming around the cups. Such a novel card, who knows where she gets her fantastic ideas from?!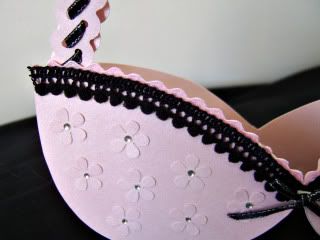 Rae has really gone to town with some ribbon left overs making some stunning picture frames.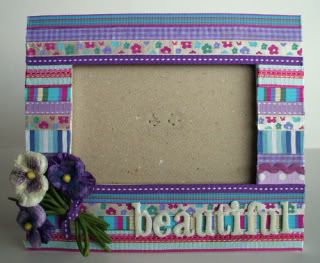 I love the colours and striking embellishments. She has managed to pull together the bright colours and patterns pefectly.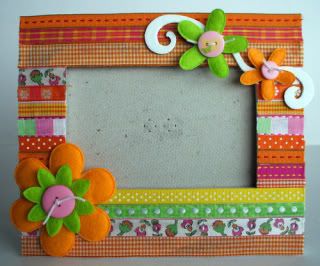 I have taken a cheese triangle box (which was just asking to be altered) and created a mini-album.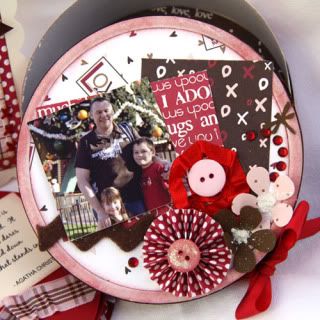 Using circle pages, they have been joined together with ribbons for a super-easy accordian album.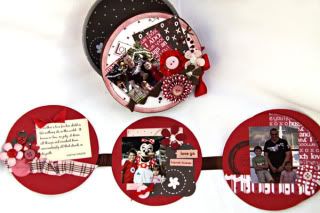 As we celebrate Mother's Day this weekend in the UK, it would make an excellent gift with a matching card.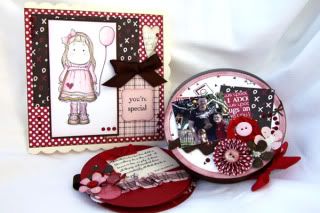 So why not get out your ribbons this week to make a project? We'd love to see what you can do, so don't forget to upload to the
gallery
.
Thanks for dropping in
Morag & The Purrrfect Projects Team x